Odessea is accredited to International Standard ISO/IEC 17020:1998.

We ensure that Preliminary Survey Report sent to your designated email address by attending surveyor on site, immediately when inspection complete.

Original Survey Documentation & Inspection report (hard & soft copy-PDF) is sent out (courier / email) within 24HRS upon surveyor return to office. This is closely monitored by in-house KPI (Key Performance Indicator).

Our inspection service is available 24/7, 365 days a year. We are able to respond to any job request at short notice.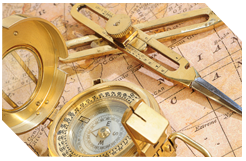 Odessea undertake to conduct all inspection jobs by our own team of in-house Surveyors. Bunker Inspection will only be performed by our Maritime and Port Authority of Singapore – MPA Licensed Surveyor following strictly to procedure of the Singapore Standard SS 600:2008 (latest edition) Code of Practice for Bunkering in Singapore.

All our Surveyor possesses minimum diploma qualification in related marine studies. As part of the company quality management system, all Surveyors are required to undergo a process of annual competency evaluation and refresher training.